Wiggly Pups was established by Kyle Geitner in 2011 to provide quality training for dog owners and their pets. Today, Wiggly Pups provides a variety of services all designed to help owners better understand how to communicate with their dogs. Whether you're a first time dog owner or a seasoned owner, we can help enrich your relationship with your pup. Do you walk your dog or is your dog walking you? Has your dog developed some bad habits that you can't seem to get a handle on?
Then consider one of our training classes or private one-on-one sessions where you will learn how to train your dog using positive reinforcement and games to make training fun. At Wiggly Pups we are dedicated to a healthy relationship between you and your pet. Let's get started with your Wiggly Pup!
Private Training
Wiggly Pups specializes in providing custom, in-home training for your pup. Whatever your need, whatever their quirk, we will create a unique system to best train your pup to make them the pet you know they can be! Contact us today to set up a one on one session with Kyle and get your training started today!
Phone Consultation training
Sometimes our pup's problems don't require a trainer. Perhaps you have a background in training or just a couple simple questions. Save some money and get expert advice over a call or two for a fraction of the price of a private in-home session.
Barks & Babies
Congratulations! You're having a baby! You can help your pet cope with this big change in the same way parents help children understand that a new brother or sister will be joining the family. By following the tips discussed in this lesson, you can ease your pet's stress, help them welcome your new baby, and ensure that your pet always stays where she belongs – with you and your growing family.
Discs & Dogs*
Do you love to play disc golf and wish your pup could come play with you? Need a reliable canine caddie for those difficult rounds? Wiggly Pups can train you and your pup to be the perfect disc golfing partnership. Join Kyle for a round and teach your pup proper manners from the tee box to the basket.
*Basic Obedience training required
Puppy Beginnings
Got a new pup at home? Whether you are a first-time dog owner or an experienced trainer, puppies can be a lot of work! While some training issues can be taken care of in a single session, puppies often need a few to get their education rolling in the right direction. Puppy packages can be a great way to save money and know that you're going to be getting your puppy what they need to succeed both in and out of your house.
Pick your pup
Picking the right pup for your family is not always easy. There's a lot to consider when trying to find that perfect addition to your home. Let Wiggly Pups help you navigate the many decisions ahead of you in order to find the most successful match possible.
Included in Pick Your Pup;
Advice on which breeds are best suited for your lifestyle
Introduction to available dogs in need of a home
Preparation for your new addition including suggested equipment and training
Advice on introducing your pup to their new home
Get $10 off your first training lesson with your new adoption!
Mountain manners*
Hiking around the many beautiful trails in Colorado is a great way to get some exercise for both you and your pup, but sometimes their behavior makes it more exhausting than it needs to be. If you wish your furry friend had better mountain manners such as recall, sit/down and stay for those much needed snack breaks, or leash reactivity towards your fellow furry hikers you are not alone. Come on a hike with Wiggly Pups and learn how to mold your favorite hiking buddy into a hiking partner.
Private OBedience training - $70
problem behavior training - $85
One on one private training session in-home or at a location most appropriate for the nature of the lesson.
Puppy Beginnings - $250 Four lessons
Four training sessions that cover everything from house training to behaving on a leash and everything in between. This is the best way to give you and your new pup a solid foundation of trust and respect as you begin your lives together.
Barks and babies - $50
This informative hour long consultation will cover everything you need to bring a new baby into your home and ensure a successful transition with your pup.
Pick your pup - $70
Looking for some advice on a new pup? We got your back. A consultation session plus some shelter shopping. Fee is applied upon adoption of your new pup! Bundle together with a discounted first training lesson and save!
Discs and Dogs - $50
Come out for a round of disc golf with Kyle to train your pup to be the perfect caddy.
Mountain Manners - $90
Wiggly Pups will meet you for a hike and teach you and your pup how to be the best behaved kids on the mountain!
PHONE CONSULTATION - $10 PER 15 MINUTES
(EX: 20 MINUTES = $20)
Sometimes we just need a little advice, not a lesson. Give Wiggly Pups a ring and get the information you need to move forward with your training.
Testimonials
Here's what some of our wiggly pups have to say about their training!
Sadie
As a first time puppy owner, I had no idea how to train a dog or even what behaviors I wanted her to learn, so I was lucky to have Wiggly Pup's beginner obedience class recommended to me. Sadie is not particularly a "problem child"- she is naturally nondestructive and is quite smart, but as a lab, she has a lot of energy and would not listen when she was excited. I wanted her to mind me, socialize with other dogs/new people without jumping or barking, and generally become a well-rounded, calm, and well-behaved dog. Objectively she is a really fast learner who aims to please, so she learned the basic commands (sit, stay, come, etc.) pretty quickly. This made training easy on my end, but for Kyle, it meant he needed to give a little extra attention and planning to us during training sessions. Despite the fact that Sadie would learn a command almost immediately with lots of time left in the session, he always had some other really engaging and worthwhile command or activity for her to learn. She learned to ignore food and not eat anything without permission including food on the floor or at her eye level. She learned how to behave off leash, even in moments of excitement. She learned to wait for our command to even walk outside the door, which makes delivery men or leaving the door open for bringing groceries in so easy. She looks us in the eyes for permission for nearly everything. Kyle even encouraged me to take agility classes with her as an additional training method, which ended up being a great recommendation as we trained her to be an off leash, long distance backpacking dog. I took both beginners and advanced training with Kyle, and it was so worth the investment. My friends always compliment how well behaved Sadie, and while she is naturally very gentle and willing to please, I do believe that a large portion of her constant politeness and well-behaved manor is because of Kyle and Wiggly Pups. He was always so positive both to Sadie and to me, even when offering constructive criticisms to me as her trainer. I always felt comfortable asking him questions or coming to him with issues about her behavior. Now, I don't have to worry about her running away or chasing after something when she is off-leash (even backpacking in the woods-- she doesn't chase squirrels!), and she is the most loyal pup in the world. As a side note, Kyle has become a great friend to our family, and we are very grateful that he became a part of our life. Sadie loves "Friend Kyle" very much!
Moose
We had a brown lab that was on the dangerous dog list!
Sounds like a problem, right?
Well, Moose, the brown lab wasfear aggressive only when insecure about who was coming to the house. His true nature is really just a lovable pup.
Kyle worked with him, and us, on instilling confidence and training when folks approached the house, even hooded strangers. (Kyle).
We have a busy lifestyle and there are people coming and going constantly here. We are happy to report we have had no issues since Kyle's gentle touch.
No one believes Moose was labeled a dangerous dog as he greets and asks for rubs.
He still has his manly bark which is sufficient for guarding but we no longer worry about biting a stranger.
He is confident and we know Kyle helped instill this in the big Moose!
Landon & Lindsey
Hi Kyle,
Our litter mate pups are doing very well after attending your First level obedience class. We had my husband and kids also attend and participate for better carryover. We enjoyed your class immensely, and werehappy that you took the time to answer our questions and address any concerns that we had. It was amazing to see our big dogs interact with little dogs, all playing together and socializing happily, and then behave well during class. We would happily attend the next class!!
I don't know what we would have done without Kyle's help after our sweet, but "enthusiastic" puppy joined our family. I think Dusty broke energy records even for Labrador puppies; but Kyle taught him, and more importantly us, how he can be a responsible member of our family. We learned at least as much as Dusty did! Kyle has an uncanny ability to speak the language of dogs even without making a sound. He is calm and confident (we have called it "calmfidence"), and if you need any help with your dog for any issue, you should call Kyle. You and your Wiggly Pup will be so glad you did!
Bucky
I've always wanted a dog, but never had a pet in my entire life, so I was very nervous about what kind of dog would be a good match for me. I asked Kyle what breed he thought would be good for me - a friendly dog, good in a small apartment, doesn't bark and disturb the neighbors, doesn't need lots of exercise (could take a long walk one day and then spend three days on the sofa), etc. A week later, he recommended a Cavalier King Charles Spaniel - and Bucky and I have lived happily ever after!
Not only am I grateful for Kyle matching me with my perfect dog, part of what's settled my nerves and helped me enjoy Bucky's companionship is Bucky's ability to mix well with all sizes of dogs, even really big ones. I'd been concerned that even friendly big dogs might my break my pup's back. Kyle brought baby Bucky into a group of big dogs Kyle was familiar with, and, while I watched from a distance, demonstrated how the dogs communicated and established boundaries. Since then, I've been able to read how Bucky interacts with other dogs, and have often reassured big dog owners that the dogs can get along fine.
As soon as we got our 3 month old standard poodle home, we knew we'd selected a "special" new "daughter," Madeline. She would not go voluntarily through any doorways and refused to walk on hardwood floors. We wondered why the breeder carried her outside when we were trying to decide which puppy in the litter would be ours...!
Miss Madeline was also a jubilant and athletic puppy. She greeted each day and every visitor with full-on joy, leaping high and twisting and turning with incredible ease and agility.
During a check up visit with her vet, I met Kyle - one of the most fortunate unplanned encounters of my life. I was so impressed with his manner and knowledge as a vet tech and when our vet informed me that he was a dog trainer, I jumped at the chance to have him work with Madeline.
The first time Kyle came to our home, Madeline was outside on our deck leaping and barking at the door - eager to be readmitted to the indoors to greet this new person. Kyle smiled and assured me that he was eager to help and I watched him calmly walk outside and in the calmest, most peaceful tone, simply utter, "Shhhhhhh." Miracle: in a matter of moments, without raising his voicing or displaying any aggressive moves toward Madeline, she sat as he whispered for her to, "Sit" and the rest is history. I've seen other trainers jerk leashes aggressively to get puppies to comply and hit and yell. That was not what I wanted for my puppy!
Madeline is now the sweetest, loveliest companion one could ever hope to have. She sits and stays and walks easily on leash or off leash at a perfect heel!
I believe he was the key for us have such a perfectly wonderful dog! I am hopeful that many more puppies and their families we get to learn with Kyle! He is THE BEST!
samson
I met Kyle Geitner about 5 years ago at Good Hands Vet Clinic in Athens, GA. He was hired by Dr. Monica Kucher, DVM, who only hires excellent staff. Samson is my third golden retriever and definitely the most headstrong. Kyle helped reduce and eliminate some difficult behaviors. He helped with strategies that worked, while getting to know the personality of my dog and me. Kyle is approachable, non judgmental, playful while instructive, funny, creative, and an effective training partner. I love how he taught the sit-stay while playing hide and seek with him one day. Samson loves "Uncle" Kyle. The Athens community was enriched when Kyle lived here, and clients consider him a caring professional dog trainer and friend.
Lucy "The Goose" Warner was quite the head case being a Poodle/Aussie mix, but she was no match for Kyle. We adopted Lucy at 5 months old from a family who was training her to be a disability dog. Kyle helped us navigate all the challenges we faced. Two of the biggest issues were her herding instinct and her anxiety. Kyle worked with the whole family to train us on how to work with both. We miss Kyle and Lauren terribly. The Goose spent every holiday and vacation as an adopted member of their pack. She would have gladly moved to Colorado with them. But, when she begins to get unruly I just do what Kyle trained me to do (take a breath, go on a walk and/or wear her out mentally with short bursts of training, etc...) and she falls right in line. He is truly the "dog whisperer". We met with 3 different trainers and Kyle was unique. He has a love dogs that motivates him to really understand the behavior issues and work to solve them in a compassionate way. He's the best!
vandi
Kyle helped us recover from a very scary incident with our young, adopted dog. After owning her for almost three years, she leapt out from a patio table at a restaurant and bit a passerby. To this day, we have no idea what happened to cause this random act of aggression, but it shook us to our core. It was a severe bite that ripped his jeans, cause immediate bruising, and broke skin. Fortunately, the man was understanding and kind, choosing not to call animal control or press charges.

We took the entire event extremely seriously, as we knew if she was ever to bite a stranger again, we might not be so lucky. Kyle had previously worked with a friend of ours who had a dog that demonstrated aggression towards children and highly recommended him to us. We were living in South Carolina at the time, and Kyle's training center was in Georgia, so we decided it was best to send our pup to live with him for intensive training for 30 days. He asked lots of questions before her arrival about her fears, quirks, and tendencies. Upon arrival, he described his organized plan to work through our dog's fears, and help her understand her role in our home.

We visited her about two weeks into her training session with Kyle and were amazed at the changes we saw. She was jogging pleasantly alongside him on his bike, she was in large groups at the dog park, and her demeanor was calmer and more confident. When she saw us, she became excitable and it was apparent, that though she had come a long way with Kyle, we needed training to help her feel secure and keep boundaries.

When we returned to pick our dog up on day 30, Kyle spent hours reviewing what they had learned and helping us understand the routine that works best for her. We returned home with a completely changed dog- one who listens calmly, enjoys being around other dogs, and is unphased by her surroundings. We never thought it would be possible to be so comfortable with her in public places. It's been 5 years since her stay with Kyle, and she's never regressed to her old behaviors. He's made himself available for any questions we have and has checked in on her from time to time- it's obvious that he genuinely cares about her well being.

I would recommend this program to anyone who needs help with training their dog- whether it's setting the foundation with a puppy or fixing an existing problem with an older pet. We feel Kyle gave our dog her life back and let us feel safe with her around others again.
cherney family welcomes a baby!
My husband and I took Kyle's class to prepare our dogs for the arrival of or first child. We have four senior pets, and none of them had ever had any exposure to small children or infants. Kyle's class gave us a thorough understanding of what we needed to do to prepare them for the transition, including training techniques, desensitization strategies, and tools to understand them better. The classes were easy to understand, with clear tasks for us, as well as goals to achieve before our baby's arrival. The transition was seamless, and the bond our child has with our pups is amazing. We are so grateful for all Kyle did for us!
killian
Kyle is a true dog whisperer. He has such a unique bond with every dog I have seen. They are drawn to him and he makes them feel safe. I still cannot believe how our rescue, Killian, changed from a painfully shy and frightened pup to a happy, well behaved dog. I highly recommend Kyle's invaluable services. He not only trains the dog; he trains owners as well so you know just how to continue when he's gone. You will be amazed at what he can do for you and your family.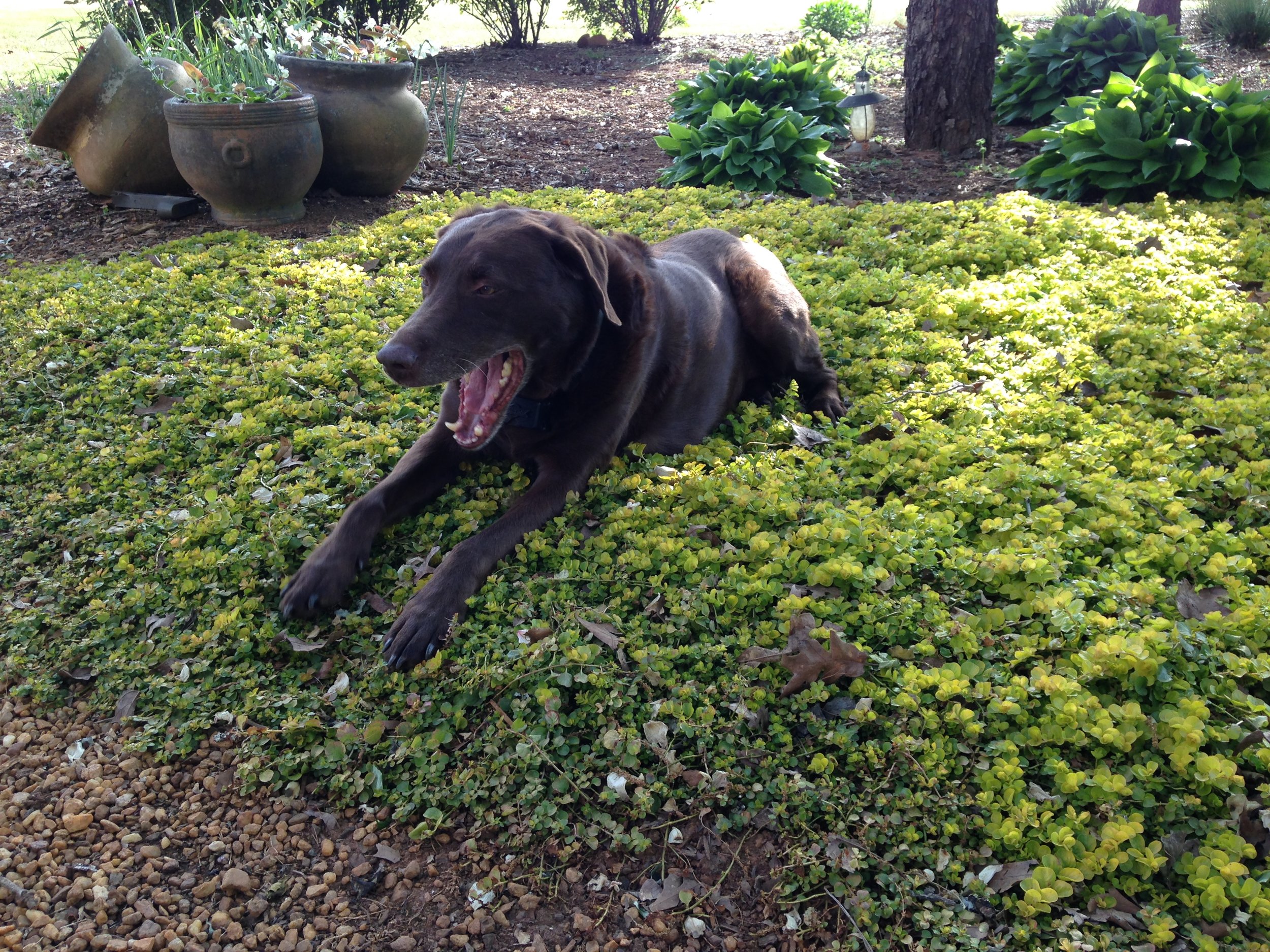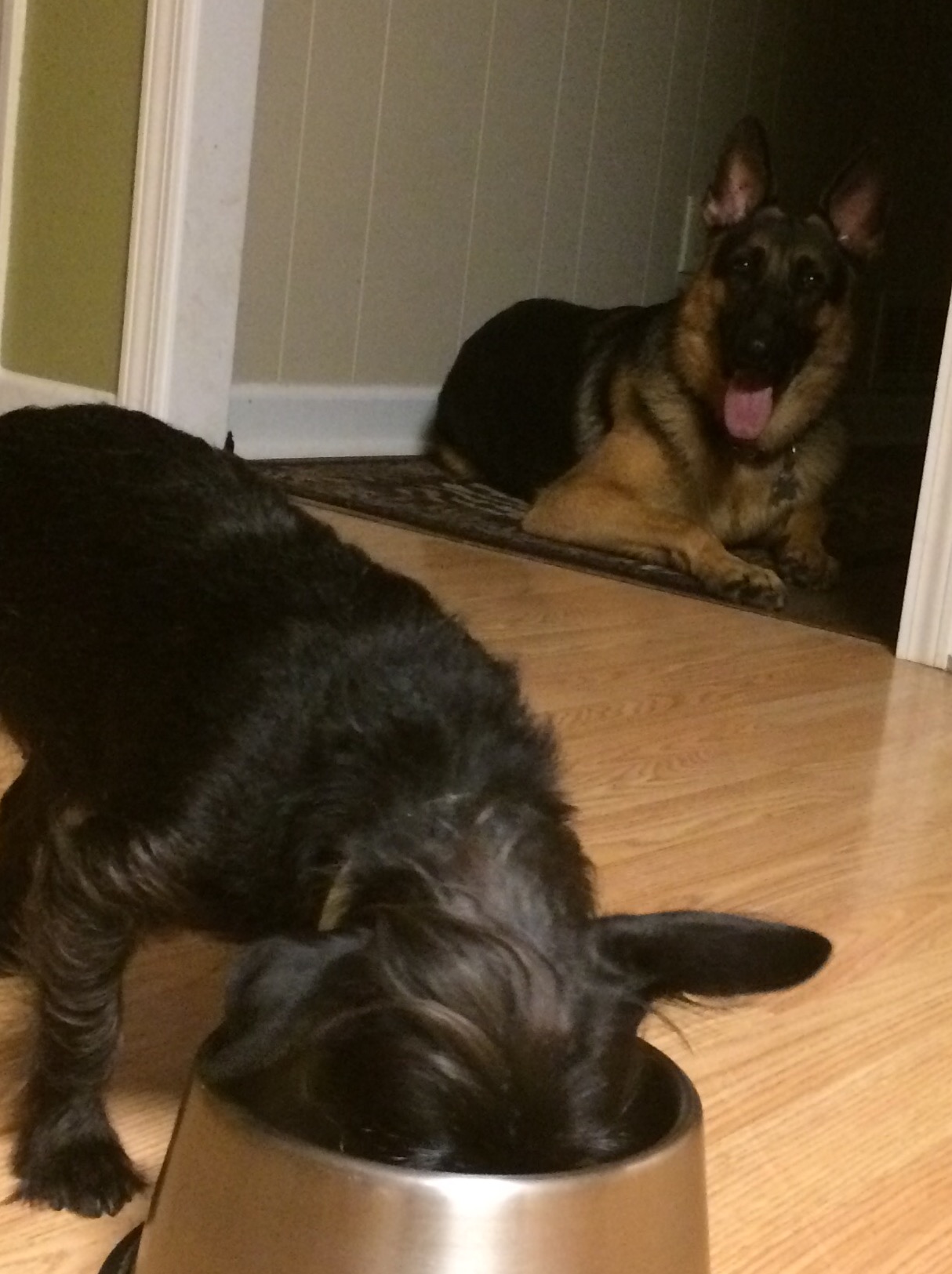 Wiggly Pups will make every effort to provide you with an immediate response to your inquiries, but can sometimes take up to 3 business days. Please be patient as we aspire to bring the best possible service and care for every client and are sometimes unavailable to respond immediately. Please provide as much information as possible so that we can better address your needs. Thank you and welcome to Wiggly Pups!